Dr Greg Muir
Veterinarian B.V.Sc MACVSc (Hons)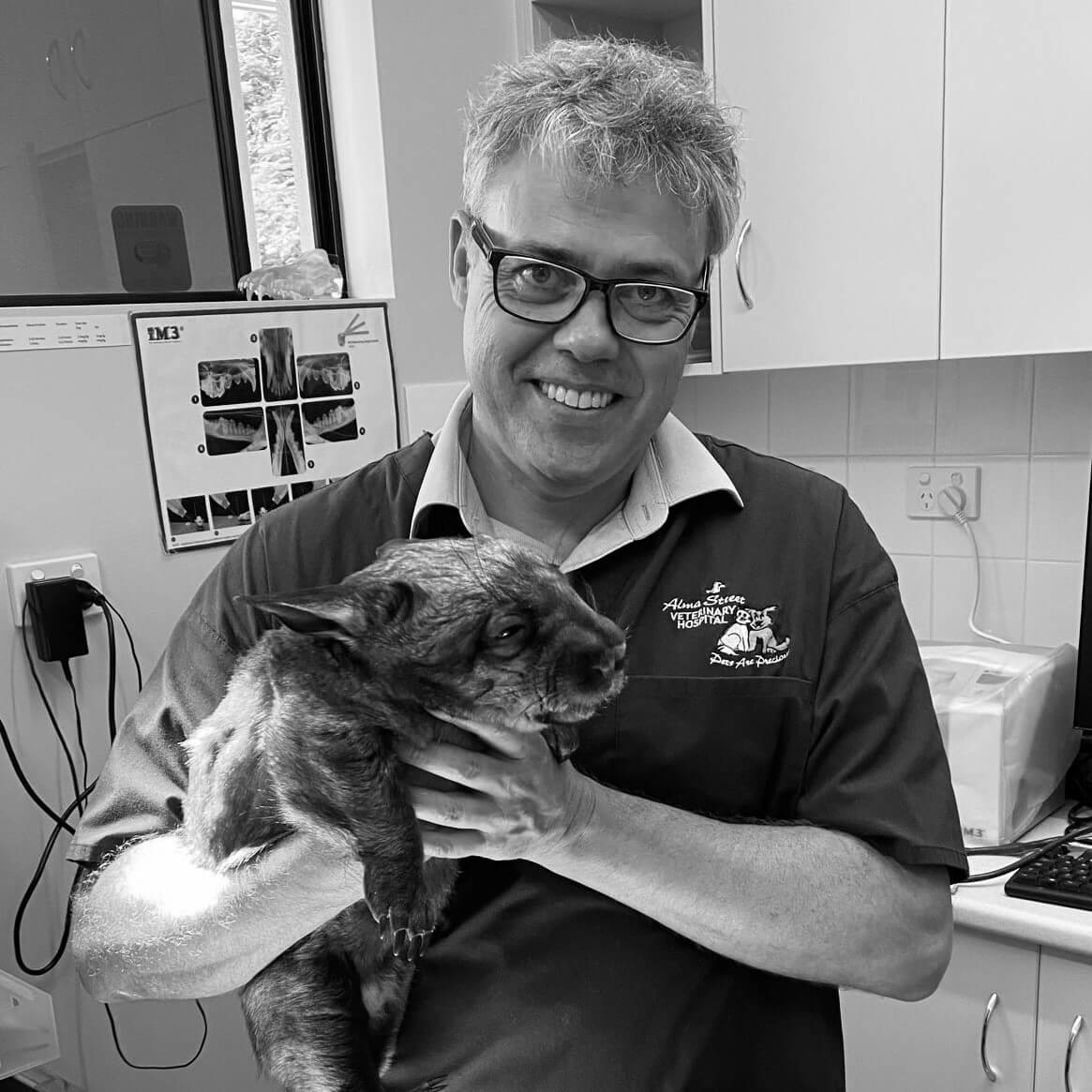 Greg has wanted to be a veterinarian since his school days and has always had animals in the house growing up. Greg attended Sydney University and graduated with first class honors in 1990. He then worked in a mixed practice in Rockhampton before moving to England for two years to work in a small animal practice. After returning to Australia and working in Townsville for a short period, Greg then purchased the Alma Street Veterinary Surgery in 1998.
Lenore Stewart
Practice Manager 
Lenore began her Vet Nursing career in Mackay before traveling Australia with her husband for a number of years. Together they eventually settled on a small property outside Rockhampton where Lenore continued on with her vet nursing. Lenore then attained her Certificate in vet nursing and went on to also complete her Certificate in Practice Management which led her to become the Practice Manager at Alma Street Veterinary Hospital, a position she has held for many years now. Lenore enjoys seeing and meeting all the clients and their pets who visit Alma Street Veterinary Hospital. 
Dr Susan Connor
Veterinarian B.V.Sc (Hons)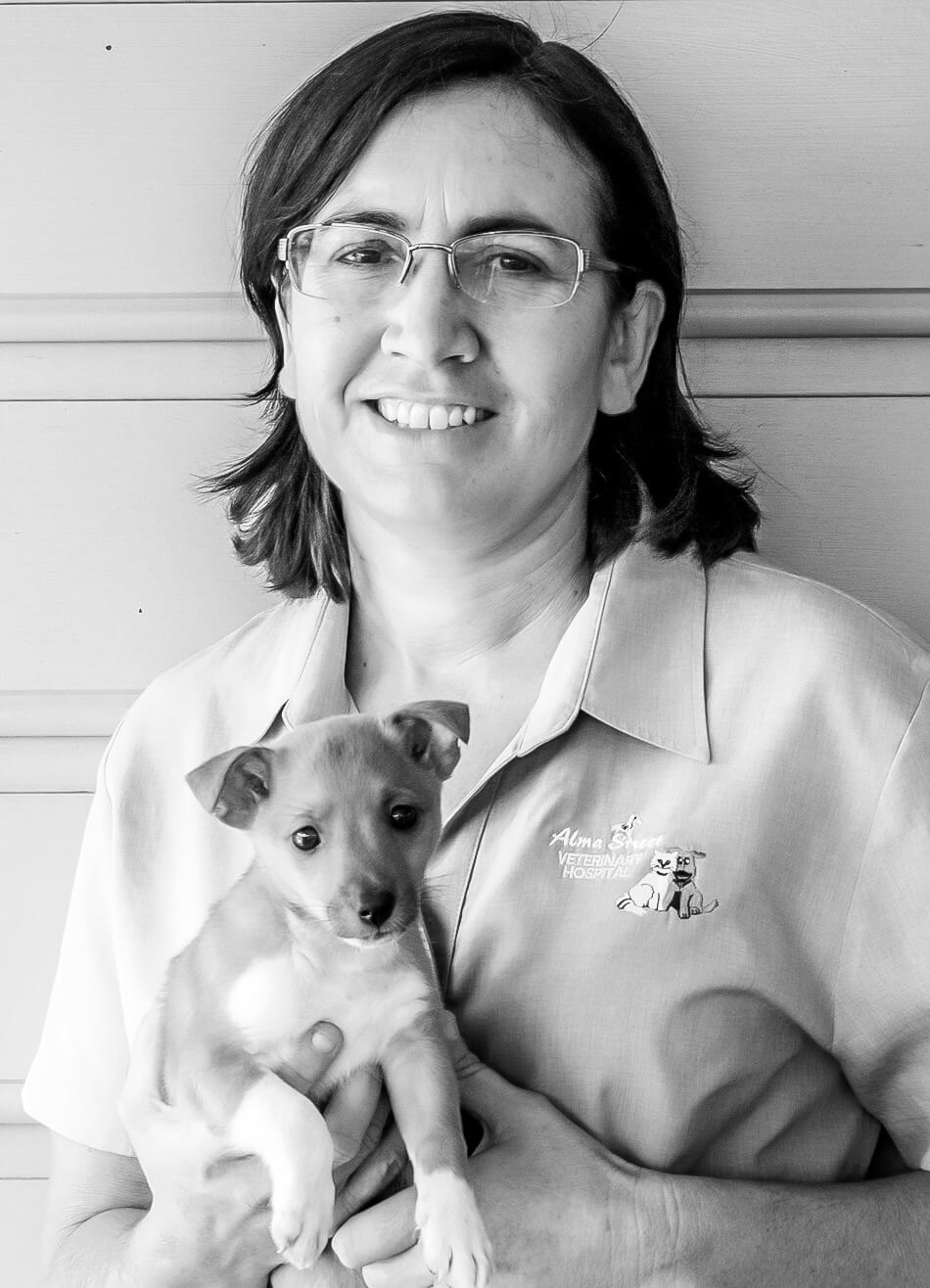 Susan grew up on a large cattle property which ignited her desire to become a veterinarian and in 1992 graduated from Queensland University with a B.V.Sc (Hons). Susan has stayed working within the Rockhampton region since graduating, firstly in a mixed practice for ten years however her love for small animals brought her to join the team here at Alma Street Veterinary Hospital in 2002. Susan and her husband are the proud parents of three beautiful children and now live on a cattle property west of Rockhampton. Included in their family are three cats, two dogs plus numerous horses and cattle. As a veterinarian Susan loves the satisfaction of helping people's beloved pets and developing a personal relationship with both owner and pet.
Dr Cecelia Grundy
Veterinarian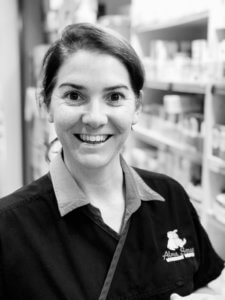 Cecelia started with Alma Street Veterinary Hospital in February 2012
Dr Nic Spooner
Veterinarian B.V.Sc (hons) MANZCVSc (EMCC) GDip VWHM GDip VA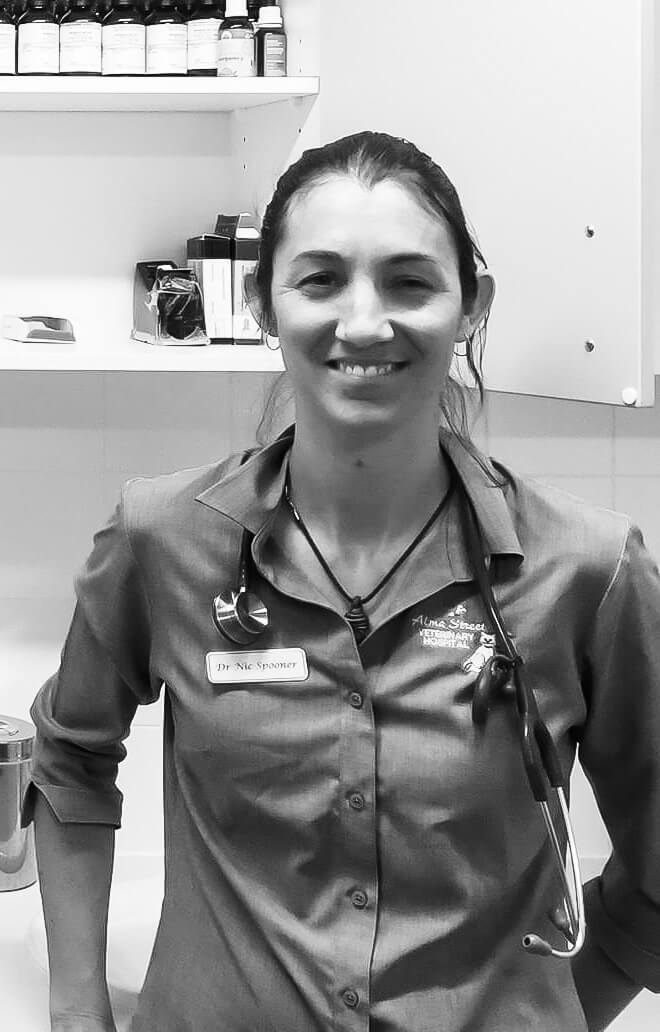 CURRENTLY ON MATERNITY LEAVE
Nic is a holistic veterinarian who is passionate about integrating veterinary medicine with alternative therapies. Originally from a cattle property in Central Queensland, Nic graduated from the University of Queensland in 2001. She completed a small animal internship at Queensland Veterinary Specialists in 2004 and obtained her membership of the Australian College of Veterinary Scientists in Small Animal Emergency Medicine and Critical Care in 2005. Over the past 17 years she has worked in mixed, small animal, emergency and specialist practices. She has completed her Graduate Diplomas in Veterinary Western Herbal Medicine and Veterinary Acupuncture and has a special interest in holistic nutrition and gut health. Nic has been working at Alma Street Veterinary Hospital on a casual basis since 2010 and is now offering integrative medicine consultations and holistic wellness plans for her patients combining a conventional approach to diagnosis and treatment with natural nutrition, supplementation, exercise, environmental and stress management, physical therapies and alternative therapies including western herbs and acupuncture. She is excited to introduce other complementary and alternative modalities in the future. Nic lives in Yeppoon with her three children, rescue cat Slinky Malinki, rescue kelpie Gypsy and some pampered sussex hens.
Dr Jamie Tighe
Veterinarian B.V.Sc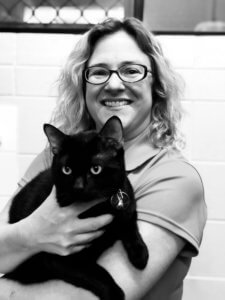 Jamie attended the University of Queensland in Brisbane and graduated with honours in 1995. She worked in a mixed practice in South Australia for two years then moved to Melbourne to pursue a career as a small animal practitioner. After 9 years in Melbourne she moved north to Rockhampton to be close to family and friends.
Dr Kate Sollars
Veterinarian B.V.Sc MANZCVSc (surgery)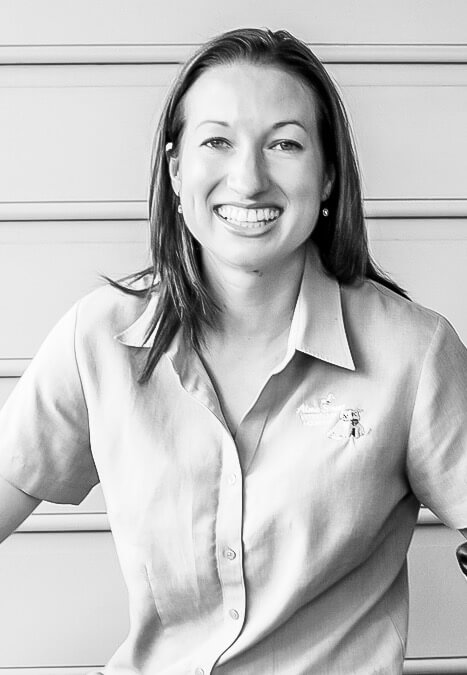 CURRENTLY ON MATERNITY LEAVE
Kate grew up in Hampshire, England and graduated from Bristol University in 2009. In search of some sunshine she moved to mid north coast NSW soon after graduating and began her career as a mixed practice vet. After developing an interest in surgery Kate moved to Sydney to do a surgical internship and passed her membership exams in small animal surgery 2013. Kate joined the team at Alma Street in November 2013 and is loving the Queensland weather! She has a special interest in small animal surgery, including orthopedics, soft tissue surgery and wound management. Kate and her husband Rob have two very spoilt dogs called Donkey and Skye who enjoy chasing tennis balls and long walks on the beach.
Dr Naomi Fisher
Veterinarian B.V.Sc BIOMED Sc MVS MANZCVS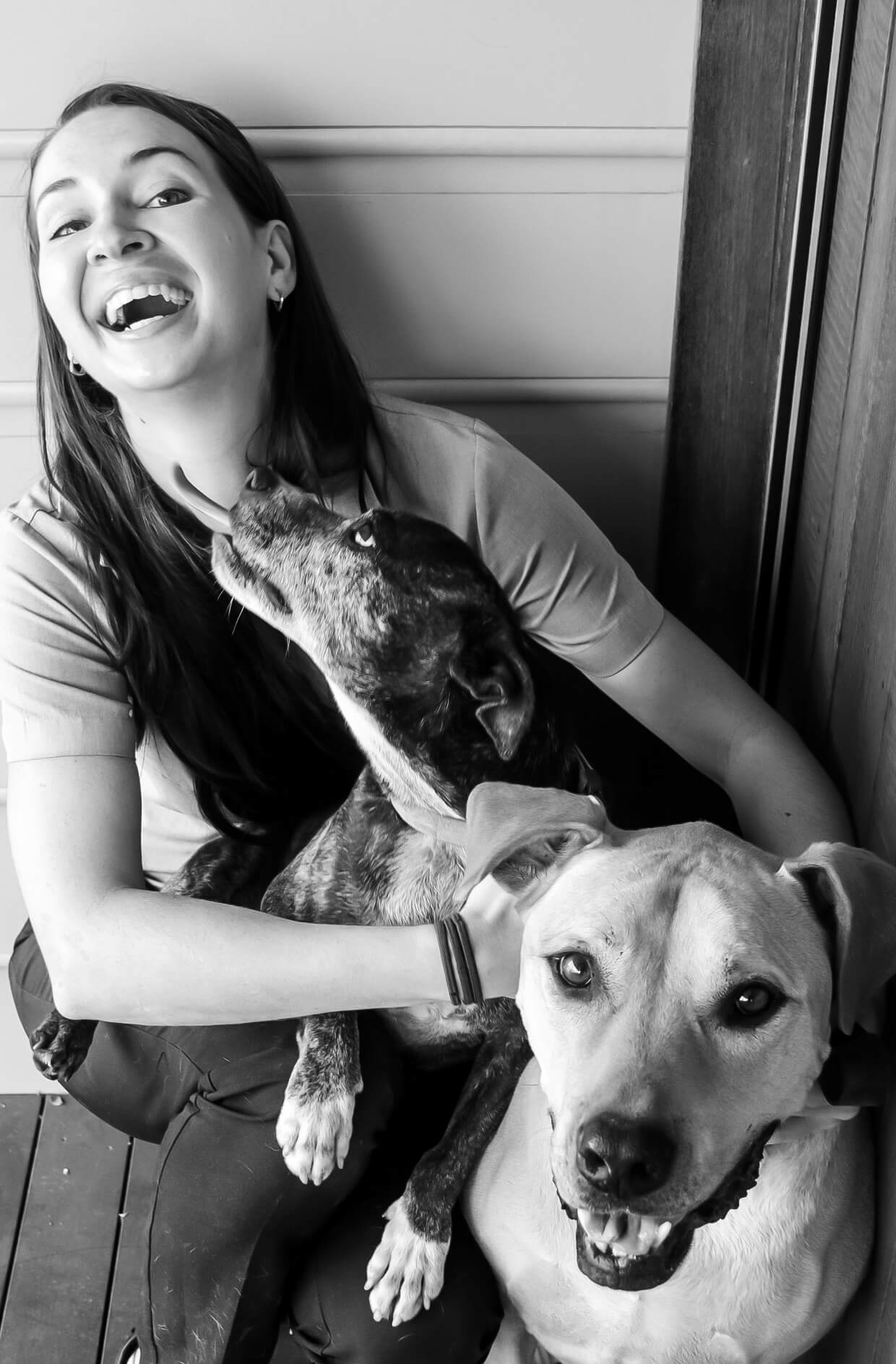 Naomi started with Alma Street Veterinary Hospital in January 2015. With Naomi's love for animals she was destined to become a Veterinarian. She is a keen equestrian and loves all animals, with several horses, dogs, cats and a pet pig, Phil. She has a special interest in small animal and soft tissue surgery and is furthering her studies to include orthopaedics. 
Dr Claire Orford
Veterinarian B.V.Sc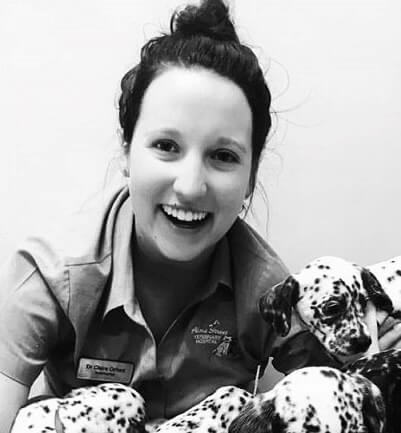 Claire actually started at Alma Street Veterinary hospital in 2008 as a nurse assistant, after school and weekends when in high school. Claire always knew she wanted to be a Veterinarian and left Rockhampton to study in Townsville at James Cook University. After graduating Claire returned to Alma Street Veterinary Hospital as a qualified Veterinarian. Claire took a few years off to explore Europe on a working holiday and since returned in April 2020.  
Dr Rachel Griinke
Veterinarian B.V.Sc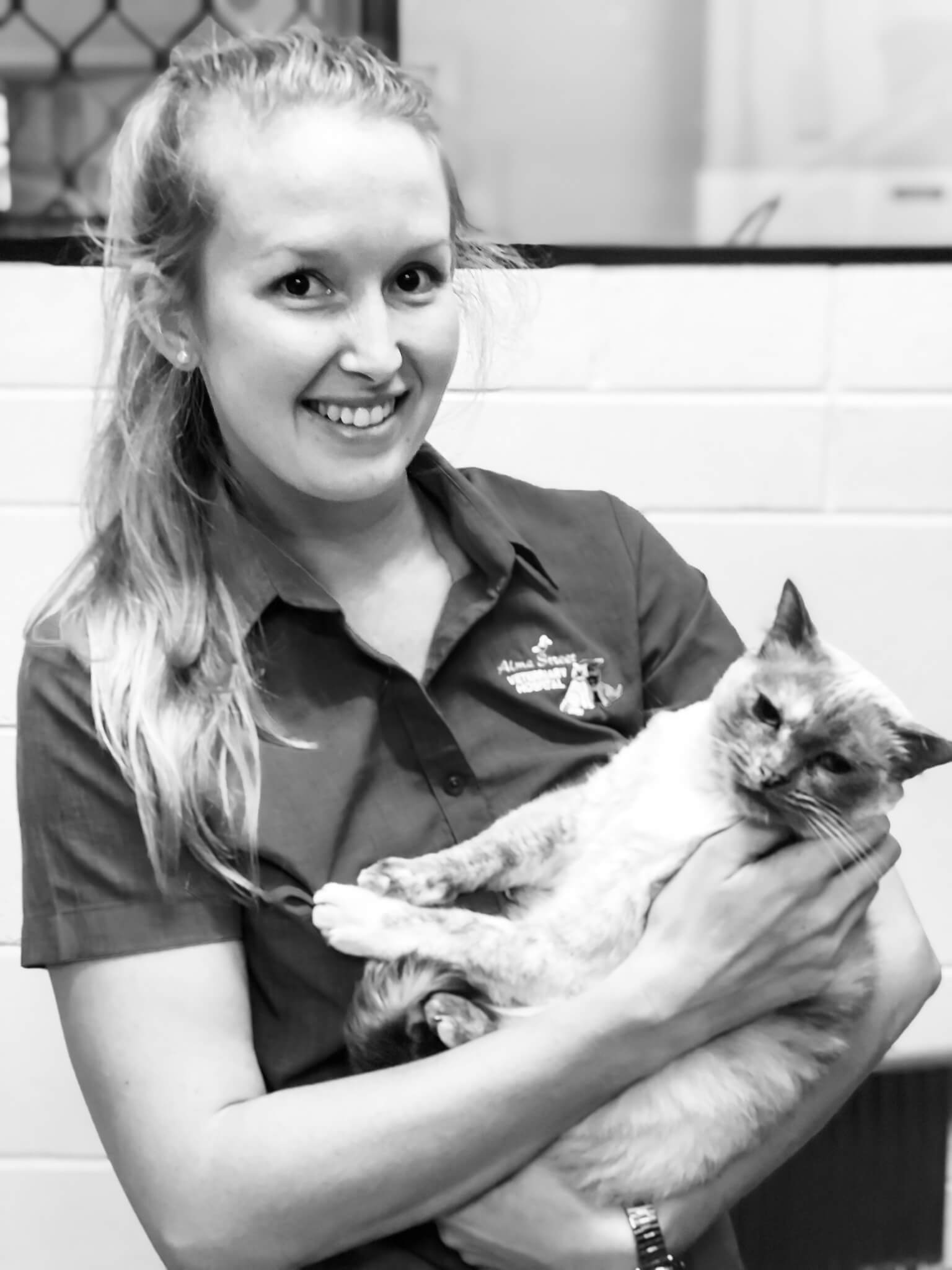 Rachel grew up in Mackay. She studied at James Cook University in Townsville, graduating in 2015. After working for 3 years in mixed veterinary practice in Victoria, she moved to Rockhampton to be closer to family and joined the Alma St Vet team in November 2018.
Dr Maya Coleman
Veterinarian B.V.Sc

Dr Maya will be returning to Alma Street Veterinary Hospital mid November 2021. 
Maya previously worked at Alma Street Veterinary Hospital from 2010 – 2018, before moving out of town.
Maya and her family have returned to Rockhampton. We are so excited to welcome Maya back and believe she is a wonderful addition to our Veterinary team. 
Dr Lizzie Watt
Veterinarian B.V.Sc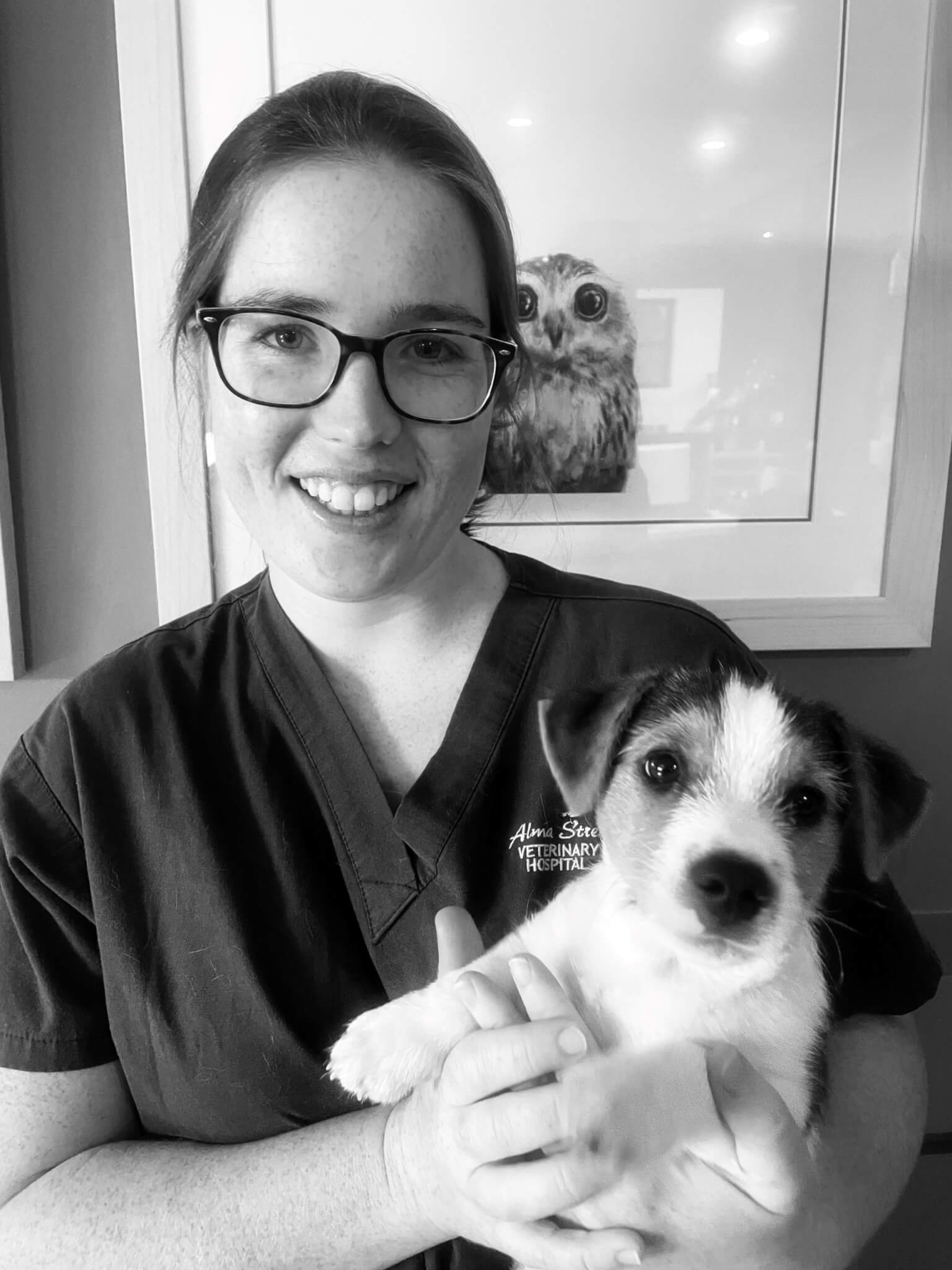 Lizzie joined the Alma Street team in December 2021
Our vets at Alma Street Veterinary Hospital are quite involved with the ongoing health of the residents of the Rockhampton Zoo and the local Turtle Research Centre.
In this video, our vet Dr Greg Muir performs a health check on our local zoo chimp, Cassius.
Check out that smile after the health check is complete!
Call us or use our online booking system to ensure your pet enjoys the most optimal health possible. We'd love to see you!